Board of Directors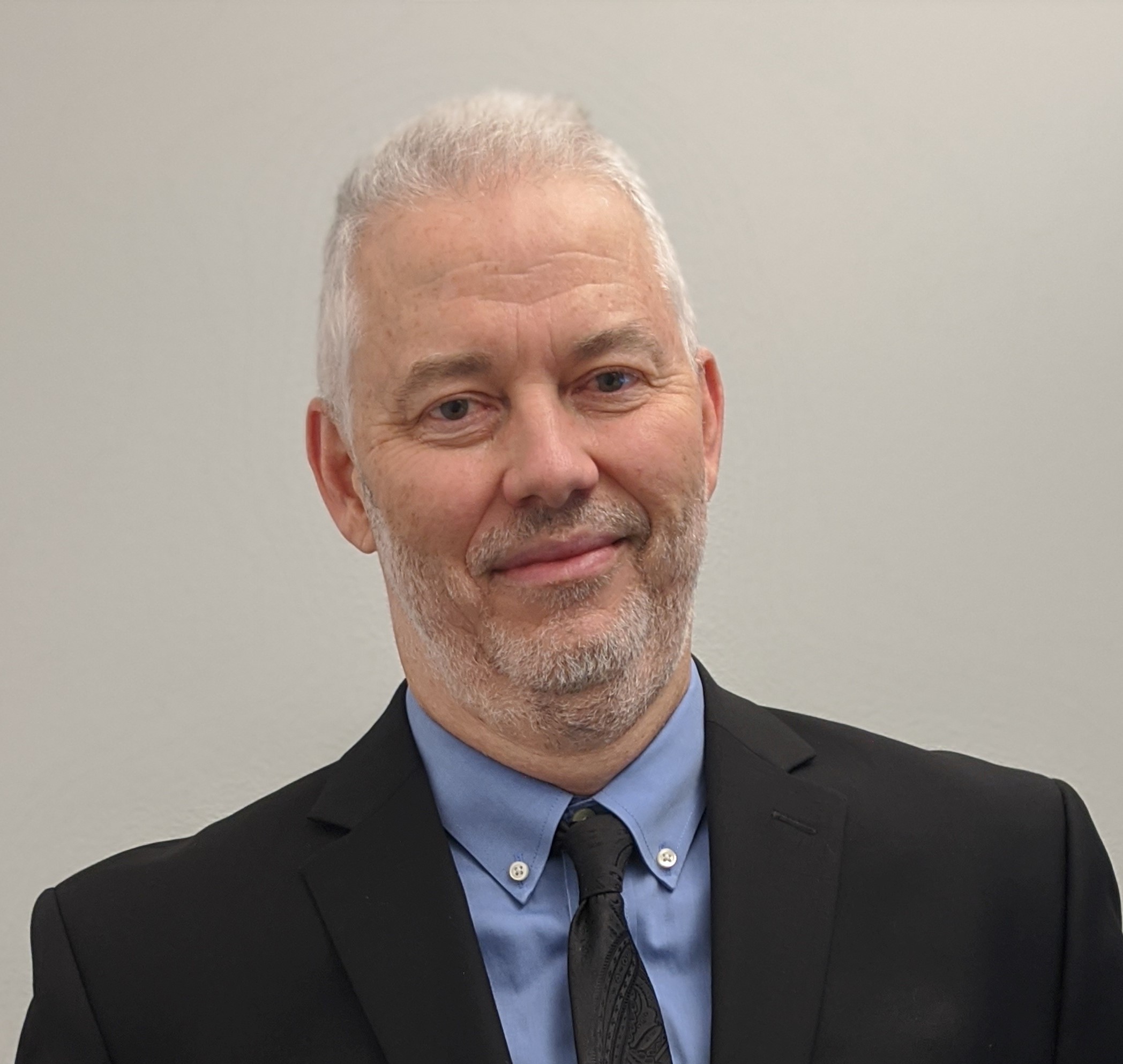 Peter Jones, Cisco
Peter is a Distinguished Engineer in Cisco's Enterprise HW team. He works on system architecture for Cisco's enterprise switching, routing, wireless and IOT products. While at Cisco, Peter has been a major contributor to the Catalyst switching product line, including the Catalyst 9000 family.  He is chair of the Ethernet Alliance Single Pair Ethernet technical subcommittee.  He's been active in IEEE 802.3 for several years, mostly working on BASE-T projects. He was Chair of the NBASE-T Alliance from its inception until its merger with the Ethernet Alliance. He works on evolution of technology to add value to physical infrastructure and make technology consumable.
Chris Lyon, Amphenol
Amphenol Corp., responsible for actively driving and managing technology requirements during the sales process. With over 30 years' experience in the industry, Chris has expertise in storage, networking, high speed interconnect, go-to-market strategy, team building, and professional services.
With a long history of managing industry standard associations, Chris spent over a decade as executive director for both the SCSI trade Association and the Fibre Channel Industry Association (FCIA) and received a service award in 2012 from INCITS. For over six years, he's been actively involved in helping the Ethernet Alliance in its participation in industry conferences and create compelling technology demonstrations. He currently serves as Chairman for FCIA.
Jeffery Maki, Juniper
Dr. Jeffery J. Maki is a Distinguished Engineer II at Juniper Networks working on cloud optics. He is a member of the board of directors of the Ethernet Alliance and an IEEE 802.3 Ethernet voter. In the OIF, he is PLUG Working Group Chairman and technical voter for Juniper Networks. For the Consortium for On-Board Optics (COBO), he is Vice President and Data Center Networking Working Group chairman. He is chairman of the 4WDM MSA Group, co-chairman of the 100G Lambda MSA Group and a participant in the QSFP-DD and SFP-DD MSA groups. He is an OSA and IEEE member. He has a Ph.D. in Optics from The Institute of Optics, University of Rochester, Rochester, New York.
Carl Wilson, Intel
Carl Wilson is currently a Ethernet Silicon and Technology Planner for Intel's Ethernet Products Group.  With Intel since 1999, Carl has held a variety of marketing and product planning roles covering Ethernet, encryption technologies, Xeon processors, and Thunderbolt.  His first marketing activities for Intel began in 1999 with the Intel's 100BASE-TX CardBus Mobile adapters and first 1000BASE-T adapters.  He has been part of Intel's Ethernet marketing team through most of the Ethernet transitions over the last two decades, including: 1000BASE-T, PCI-X 10 Gigabit, PCI-X and PCI Express 10GBASE-T, 802.3bz (NBASE-T), 25GbE, 40GbE, and 100, and RDMA.
For last 10 years, he has been focused on marketing Intel's Ethernet controllers and Ethernet IP for SoCs for worldwide market segments including IoT, Automotive, Client, Workstation, Datacenter, Comms, Storage, and Cloud Computing.  He is currently planning Intel's next generation Ethernet IP for these markets.
Kishore Racherla, Broadcom
Kishore Racherla is a product line manager at Broadcom, managing High Speed Ethernet PHYs for Automotive applications as well as Ethernet PHYs for networking applications. He has been with Broadcom for over 3 years and has been in semiconductor industry for more than 15 years. He started his career at Maxim Integrated where he managed the Automotive Wireless product line. Currently he is also member of the board of directors of OPEN Alliance. He served as the Secretary of Open Alliance & helped in its incorporation. He earned his Bachelors of Engineering from NSUT, Delhi and MS in Electrical engineering from Arizona State University.
Craig Carlson, Marvell
Craig Carlson is a Senior Technologist with Marvell Semiconductors, Inc. Craig has over 19 years of experience in Storage Networking technologies. He is currently Vice Chair of ANSI INCITS Technical Committee T11, and Chair of ANSI INCITS Task Group T11.3, the committee that defines Fibre Channel. He is also Technical editor for the T11 Standards FC-LS-5, and FC-FS-6, as well as the Chair of T11 Standards FC-SW-8 and FC-NVMe-2. He was also involved with the IEEE 802.1 Data Center Bridging Task Group and was the editor of the IEEE Draft Standard 802.1Qaz (Enhanced Transmission Selection). He also sits on the FCIA Board of Directors, NVMe Board of Directors, as well as being a SNIA Technical Council member.
Craig's background includes many years of development of storage networking products including being on of the team of architects for the first public loop Fibre Channel switch. He also has many years of standards experience within ANSI/INCITS T11, T10, IEEE 802, and IETF. Also, Craig was one of the key contributors to the SANMark Fibre Channel interoperability compliance program.
Craig has also won numerous industry awards including the INCITS Gene Milligan Award for Effective Committee Management for his role as T11.3 Chair, and most recently an FCIA achievement award for his contributions to the growth of Fibre Channel SAN Storage technology.
Dave Estes, Spirent
Dave Estes is a Hardware Engineer at Spirent Communications with over 19 years of test & measurement industry experience, he focuses on supporting new product and standards development. Dave is actively involved in a number of industry organizations, including IEEE 802.3 and OIF standards groups and has served for several years as Ethernet Alliance's Technical Lead at innovative, multi-vendor, interoperability demonstrations at various industry tradeshows and testing events such as OFC, ECOC, and HSE plugfests.
Committee Chairs
Orshi Abraham, Spirent
Orshi is a Senior Marketing Specialist at Spirent Communications, where she focuses on creating and delivering the go-to-market plan and executing marketing activities for a broad range of High-Speed Ethernet, Wi-Fi 6, Automotive, and Cloud & Virtual test solutions.
With over 13 years of experience in the field of marketing, 5 years of which spent in the test & measurement industry, she brings a diverse creative palette of ideas, knowledge, and experience to help amplify the Voice of Ethernet and contribute to the important work of the Alliance, facilitating the adoption and deployment of Ethernet technologies, and connecting Ethernet's technologists and consumers.
George Zimmerman, CME Consulting
George Zimmerman is an independent consultant, specializing in physical layer communications technology. Dr. Zimmerman's technical interests focus on communications and signal processing near the fundamental limits and energy efficiency at the PHY and system levels. He is currently active in the IEEE 802.3 working group, currently the editor for the IEEE P802.3bq 25/40GBASE-T and IEEE P802.3bz 2.5G/5GBASE-T projects, as well as active in the IEEE P8023.bt 4 Pair Power over Ethernet Task Force and various other 802.3 projects. He has been a defining force in the development of multiple Ethernet technologies, including 10GBASE-T, Energy Efficient Ethernet, as well as various DSL (now EFM) technologies. George holds a Ph.D. in Electrical Engineering from Caltech, and an undergraduate degree from Stanford University. He founded Solarflare Communications and was most recently CTO of its PHY group (currently Marvell), and holds more than a dozen patents related to efficient implementations of high-speed Ethernet technology. As a consultant, his clients include networking systems, cabling infrastructure, and physical-layer silicon companies.
David Rodgers, Teledyne Lecroy
David J. Rodgers is Senior Product Marketing and Program Manager with Teledyne LeCroy Protocol Solutions Group, where he focuses on defining, designing, deploying, and marketing a broad range of high-speed serial analysis test and measurement products for Storage solutions including SAS/SATA, Ethernet and Fibre Channel SANs and LANs.
He has 35 years industry experience bringing new computer technologies to market with an extensive background in business, program and product development of serial protocol test and measurement solutions. He is an original member of the USB Implementers Forum and one of the pioneer marketers of USB protocol analyzers.
He currently represents Teledyne LeCroy's Protocol Solutions Group for Storage Test Technologies including Ethernet, Fibre Channel and SAS in various protocol industry groups, currently including the IEEE, T10/T11 standards bodies and the Ethernet Alliance, the Fibre Channel Industry Association, and the Storage Networking Industry Association marketing organizations.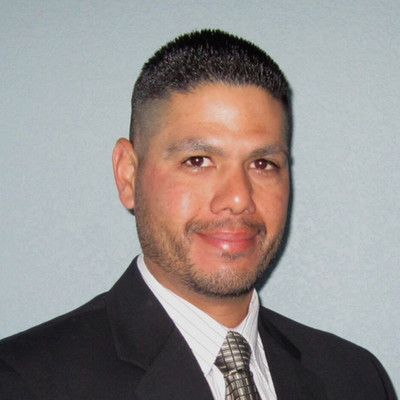 David Tremblay, HPE
System Architect at Aruba, Hewlett Packard Enterprise's Networking division. Over 20 years of experience architecting, designing, and leading engineering teams to release Aruba Enterprise and Small Medium Business Wired and Wireless Networking products to market.
HPE's Power over Ethernet (PoE) subject matter expert leading cross functional consensus building for new product opportunities and driving networking technologies into multiple HPE product organizations.
Pre-Sales engagement and onsite customer support activities resulting in Aruba by HPE networking product sales wins and regional growth.
Patent trial experience in US Federal courthouse successfully defending HP company.
Active participant in standards organizations including Technical Chair of the PoE Subcommittee at Ethernet Alliance, voting member of IEEE 802.3, and member of IEEE-SA Standards Coordinating Committee 18 (SCC18) providing input to the National Fire Protection Association (NFPA).
Received a Bachelor's degree in Electrical and Electronic Engineering from California State University, Sacramento. Holds two US Patents in the Networking field and has several patents pending.
Mark Nowell, Cisco
Mark Nowell is a Cisco Fellow in Cisco's Intent-Based Networking Group. His focus is on next generation interconnect technology innovation to meet Cisco's needs. Mark is also active within the industry standards and forums and has chaired multiple IEEE 802.3 Ethernet projects. He represents Cisco on various industry alliances and Consortium.  Mark also chairs a number of industry MSA (Multi-source Agreement) groups focusing on next generation optical module form factors (QSFP-DD, QSFP-DD800) and optical interface signaling technology (100G Lambda MSA, 400G BiDi).
Mark earned his B.Sc. and M.Sc. degrees at Queen's University in Kingston, Canada, and his Ph.D. at Cambridge University in Cambridge, UK.